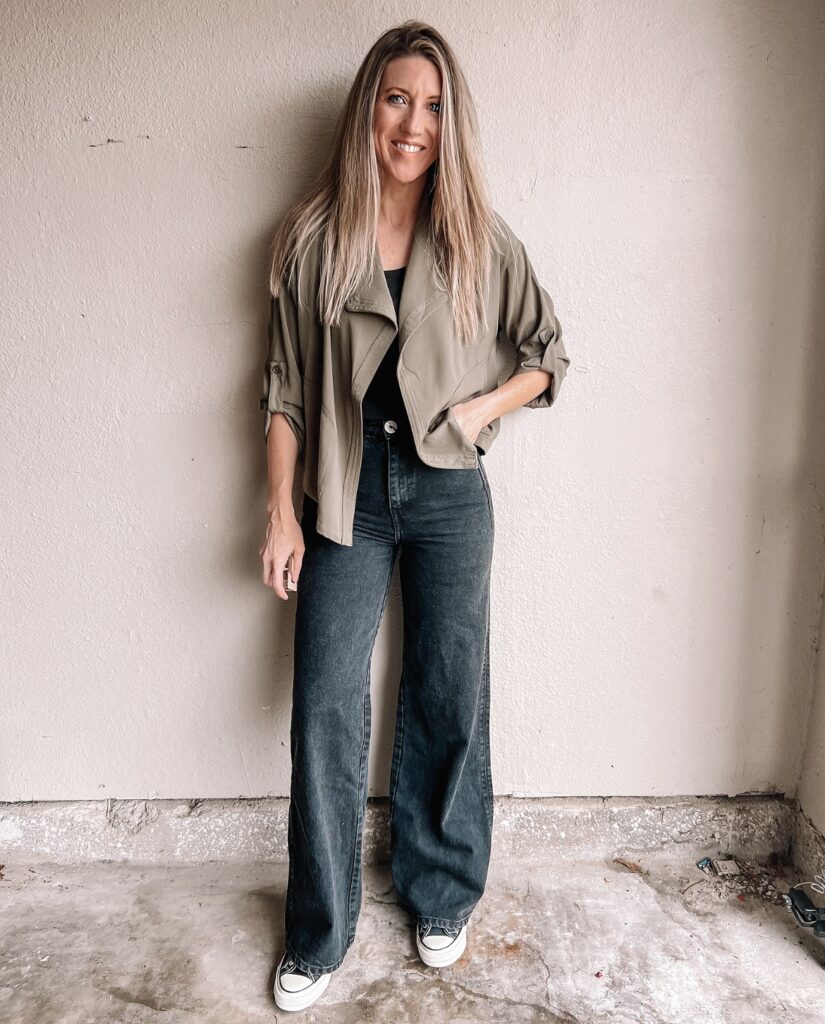 I remember when my Dad turned 40 and my mom threw him an Over The Hill party. All the adults sprayed their hair grey or wore wigs, stuffed their clothes with padding to show they let go of their younger bodies, and dressed in mismatched, out of style clothes. Even though it was a joke, as I grew up, this backed up the image I had of turning 40: old, nobody wanted to turn 40 because it was all downhill from there, and women didn't want to state their age so they were forever 29.
Sometime in the last few years that stereotype has changed for me. Could be due to all the beauty enhancements one can pay for to look better during the aging process and/or the infiltration of social media's influence into every aspect of our lives. Whatever the reason, it's typically been an outward focus of what being 40+ meant physically.
What's been interesting about my aging journey is that, yes, I am still concerned with working out, taking care of my body, and eating relatively healthy (major sweet tooth here!), the burden on my heart this year has been mainly internal: solidifying my purpose here on earth by looking back at my story and what God's done in my life, honing in on my passions and spiritual gifts, and running the race set before me that only I can run. My inner man.
About a month ago, I got a picture of a butterfly in my mind, and it felt deeply personal. Butterflies are typically used to symbolize a transformation, metamorphosis, change, or rebirth, and, like all Christians, I believe that's what God has done in my life spiritually – being born again, transformed daily, and sanctified. However, I feel like for me personally, there's not only been an internal transformation, there's been an external one, too.
Some of that has to do with battling an eating disorder through my teen years, 20's and some 30's. God freed me from the grips of that in the past 6-7 years. While there are still old familiar lies I believe and have to battle / renounce, it is nothing like the bondage I experienced for 25+ years of my life. As I've been healed in my heart and mind, there has been more peace and joy, including stability and healing for my body as well.
Beholding God's beauty and cultivating my inner beauty is what I'm leaning into this year. My birthday is February 27th, and every year I read Psalm 27. I love verse 4:
I'm asking God for one thing,
only one thing:
To live with him in his house
my whole life long.
I'll contemplate his beauty;
I'll study at his feet.
– the message –
To contemplate, gaze upon, and behold his beauty! He is beautiful, glorious, magnificent, spectacular, majestic.
The cultivating will have to be strategic as this has become more difficult for me as a wife and mom. When I was single, I would feast on the Word and journal for hours. It came alive to me in ways I had never experienced before. Now, in this season, it looks more like smaller portions.
I love Spurgeon's Farm Sermons because the imagery and truth in them are profound. In Spiritual Gleaning, he says "Therefore, if you find a rich promise, live upon it. Draw the honey out of the comb of Scripture, and live on its sweetness." No matter if it's a big chunk or small nibble, there's a beautiful transformation that comes from meditating on the Word.
There are so many ways to behold the beauty of God: reading the Bible, prayer, nature, art, worship, writings, creation, truth, church, teachings, studying his characteristics and attributes, the Holy Spirit, his people…on and on.
I'm hopeful that when 42 comes, I'll look back and see God's transforming power over the last year. More wrinkles and all, getting older no longer means it's downhill for me. It means more opportunity to behold Him and become brighter and more beautiful – like Him.
2 Corinthians 3:18
And so we are transfigured
much like the Messiah,
our lives gradually becoming
brighter and more beautiful
as God enters our lives
and we become like Him.
– the message –
Shop the Post